Analytics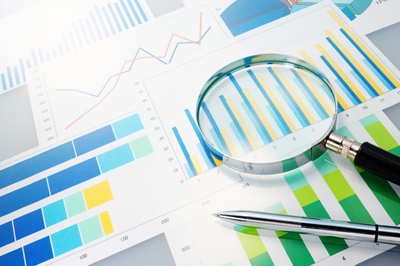 Putting the Peices Together
"Analytics" and "analysis" are often confused as terms. Analytics is part of an entire methodology, which is concerned with gathering, describing and analyzing data in order to successfully implement data-driven strategies in a way which will benefit your business. This process isn't easy, but it is a vital part of any successful business intelligence strategy. The Concoct Group can help your analytics efforts in a variety of ways.
Determining your KPIs
Many businesses come to us knowing which numbers they need to pay attention to most, but sometimes things are missed or overlooked. We can help you determine exactly what to be looking for if you don't feel like you're gathering the right data for your needs. Our experience and advanced methods will allow you to find the most useful data sets for your unique needs.
Simplified Reporting
Our professional and talented team of developers can design you a customized reporting dashboard which keeps your data in one place. Using the metrics most important and necessary to your business, your dashboard will help you and your team digest and use your data in a way that can help your business thrive. We believe that simplicity = success, so making sure that your reporting is coming to you in a simple and customized way is a huge step towards using your data effectively.
Business Intelligence Consulting
Through our consulting services, you can get the professional assistance you need to make the most out of your data. Our analytics experts can help you digest and analyze your metrics and then create and implement strategies based on what you glean from the data. We can help prepare budgets, forecast outcomes and plan for the future of the business using analytics as a vital component of an overall business intelligence strategy.
Related Services