Board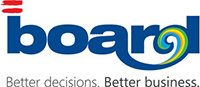 Within one single product BOARD offers all the functionalities needed to build any Business Intelligence Software and Corporate Performance Management application solutions, without the use of any programming. Its revolutionary toolkit approach, as well as delivering unrivalled speed in BI and CPM applications building, customization and maintenance, provides end-users with an advanced interactive interface. This unique capability turns the self-service creation of any report or analysis into the simplest of tasks.
BOARD makes it possible to create customized Business Intelligence and Corporate Performance Management software solutions without the need for any programming. From simple reports to the most sophisticated performance management applications, any analysis can be easily built using the drag and drop function and the configuration of objects that are automatically synchronized with the data. End-users have access to a full "self-service" information environment, which enables them to obtain immediate answers to their questions from a verified, consistent, shared information source.
Application administrators can efficiently build and maintain applications, with a "Time to Solution" and "Total Cost of Ownership" unachievable by traditional BI and CPM solutions.
The Toolkit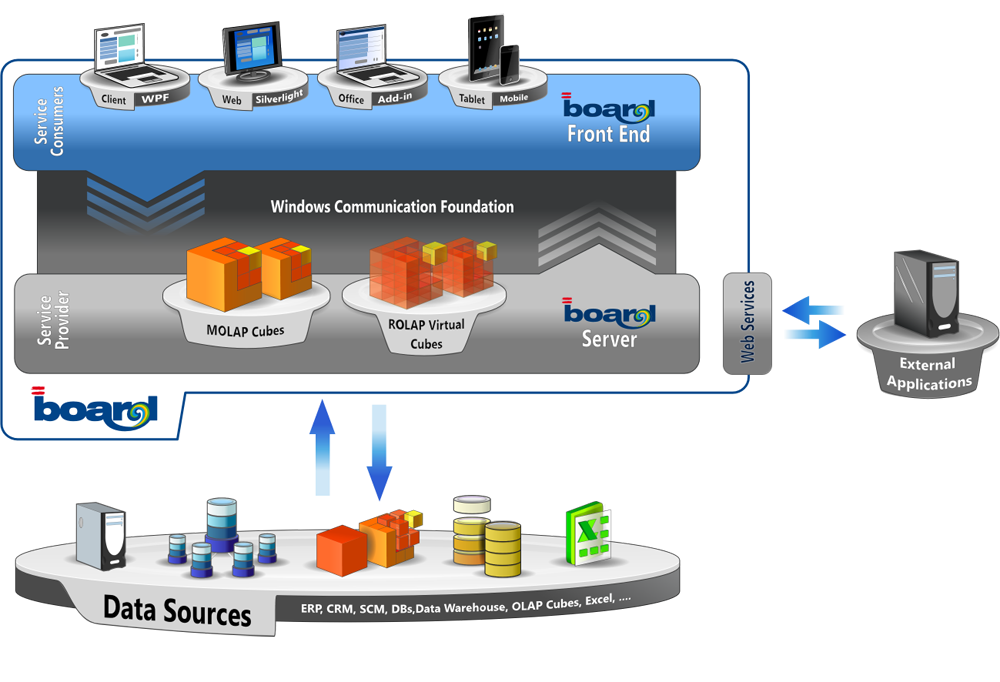 At its core, the BOARD toolkit is a seamless blend of tools in one environment providing tremendous efficiencies during the design, development and deployment of BI and CPM solutions.
These tools—a highly scalable multidimensional database, data reading and transformation tools (ETL), application user interface environment (client and web), security and a multi-tier architecture for system delivery—are the pieces one might expect when building an analysis application. The BOARD toolkit was designed to use all these tools together within the same development framework to provide an unparalleled combination of speed, flexibility and affordability. This integrated all-in-one approach eliminates the need for high levels of technical expertise and substantially reduces the complexity and costs associated with building, customizing and maintaining a data analysis environment.
BOARD software solution enables organizations to combine planning processes with budgeting, forecasting, reporting and scorecarding – effectively aligning performances with corporate strategic vision.
Overview
Unlike spreadsheets, the management of BOARD's multi-dimensional planning system makes it possible to introduce workflow, security, audit trail and versioning mechanisms. This enhances the controllability and efficiency of the entire process – making it fully -reliable in terms of results, and significantly less onerous in terms of time and resources.
Advanced tools and functions of What-if analysis and Goal Seeking are combined with the possibility of creating and managing scenarios, allowing multi-dimensional simulations in which the impact of future events is automatically spread to every level of data aggregation, from the broadest outline (e.g. Sales by Division) to the lowest level of detail (Item Code).