Development & Implementation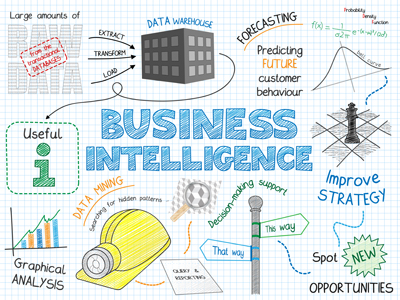 Support throughout the process
Our team of highly experienced professionals is here to help you realize your dream of a successful, thriving business. To that end, we help you develop and implement successful business intelligence strategies and reporting systems which will help your business grow into the future.
Development
We help you develop a specific strategy for your business by discussing your needs with you directly.
Dashboard Development
Our professional developers will sit down with you to discuss your KPIs and determine how best to structure your reporting in a way that is efficient and helpful for you. We will give you a Proof of Concept for you to review and approve before putting your new system into development and production.
Strategy Development
Through our business intelligence consulting, we will work with you to develop a viable strategy using the data available. Your business intelligence solution needs to be as unique as your business' needs, so we'll make sure to take into account all of your current metrics, goals and operating needs.
Implementation
Through consultation, training and support, we are here to help you implement your new systems and strategies to achieve success in your transition.
Dashboard Implementation
Once your dashboard is developed, finalized and put into use, we will help you implement this new system into your business effectively through training and support. Our team will be there to help your team understand the upgrades and teach them to effectively leverage what is learned from the data into reliable real-world solutions.
Strategy Implementation
Our consultation services don't stop at developing a strategy. We are here to support you throughout the growth of your business and will be able to help you re-evaluate and implement budgets and long-term planning as well as forecast outcomes in order to make informed decisions.
Related Services