Partners
Here are the partners Concoct Group utilizes to ensure client's business technology needs are met.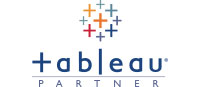 Tableau Software helps people see and understand data. Tableau's award-winning software delivers fast analytics, visualization and rapid-fire business intelligence that connect directly to Oracle databases and many other sources. The result? Anyone can get answers from data quickly, no programming required. From executive dashboards to ad-hoc reports, Tableau lets you share mobile and browser-based, interactive analytics in a few clicks. More than 15,000 customer accounts, including some of the world's largest enterprises, rely on Tableau Software.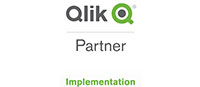 The QlikView Business Discovery platform delivers true self-service BI that empowers business users by driving innovative decision-making.
Qlik is the world leader in Business Discovery, and the provider of QlikView, self-service business intelligence software that helps organizations make transformative discoveries that lead to better decisions. QlikView enables users to analyze and search their data visualizations, make associations, and uncover insight. QlikView enables IT pros to deliver self-service BI, providing a competitive advantage to the business. With QlikView, IT allows business users to create their own analyses so they can arrive at innovative decisions. QlikView lets IT serve the business like never before—all while assuring strict data security, quality, and governance.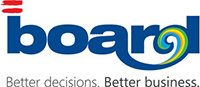 Within one single product BOARD offers all the functionalities needed to build any Business Intelligence Software and Corporate Performance Management application solutions, without the use of any programming. Its revolutionary toolkit approach, as well as delivering unrivalled speed in BI and CPM applications building, customization and maintenance, provides end-users with an advanced interactive interface. This unique capability turns the self-service creation of any report or analysis into the simplest of tasks. From simple reports to the most sophisticated performance management applications, any analysis can be easily built using the drag and drop function and the configuration of objects that are automatically synchronized with the data. End-users have access to a full "self-service" information environment, which enables them to obtain immediate answers to their questions from a verified, consistent, shared information source.